The differences between a coaches' needs in Community… then Development… then Performance…
After writing a Blog the other week on WHY Player-centred Coaching, Paul Hunter (Manager of National Coach Development with Canada Rugby) asked to hear my thoughts on the differences between a coaches' needs in Community, then Development, then Performance.
What do we mean by a coaches' needs…?
There are a plethora of needs of a coach. Here are some examples in no particular order:-
Knowledge of learning theories and Skill Acquisition;
Having Technical/Tactical/Physical/Psychological knowledge;
Having a variety of Communication skills;
Knowledge of Practice Design;
Having/knowing their Coaching Philosophy;
Planning and Reviewing training sessions;
Reviewing matches;
Knowing and Understanding their players.
One would argue that the coaches' needs at these different levels/stages are different. But are they really…?! 
What is the perceived focus during these stages of development…
Stage
Perceived Focus
Perceived Pressure
Perceived Objectives
Community
Fun and Enjoyment
None

(Parental pressure lots!)

Win lots of matches
Development
Learn skills
Some

(Parental pressure lots!)

Win more matches
Performance
Winning!
Lots and Lots
Winning the Competition(s)
The key differences are ultimately whether you receive any money or not to coach at the level you are at, the amount of support you have behind you to help you, how much time you have to plan and review your coaching sessions and how much hands-on coaching time you have with your players each week.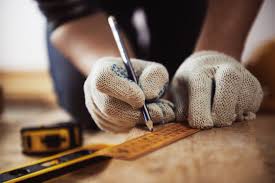 "What gets measured matters…" Wade Gilbert
Invariably what gets measured is inter-linked with the pressure surrounding the environment and what is at stake. In today's society it seems to be all about the winning and signing contracts which boils down to making money. Does any of this have the Athlete/Player at the centre…?! Or are they just commodities that are being exploited on the back of their talents and hard work to make money for the business…?! Or is it the fact that the coaching staff jobs are on the line in the Performance environment…?!
So one could conclude that this is a more Coach-centred approach. We should therefore look to shift this paradigm to a more Player-centred approach…
Does one focus on the short-term winning or the long-term development…?!
How many coaches measure players' happiness in the environment…?!
How many coaches measure players' enjoyment of their coaching…?!
How many coaches measure participation rates…?!
How many coaches measure how many players return the following season…?!
How many coaches measure improved performance from one season to another…?!
How many coaches measure skill development improvement in their players…?!
How can coaches go about measuring these factors…?!
That is the real challenge facing coaches in today's world because of the constant tide against these factors from parents, spectators, Directors and sponsors and within the written press, social media and the internet world.
I would argue that the focus should be…
| | | | |
| --- | --- | --- | --- |
| Stage | Actual Focus | Actual Pressure | Actual Objectives |
| Community | Fun and Enjoyment | None | Players come back for more |
| Development | Fun and Enjoyment | Some | Improvement and Progress |
| Performance | Fun and Enjoyment | More | Win matches and competitions |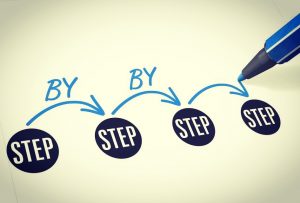 "Focus on the Process… NOT the Outcome…" Wade Gilbert
Thus the needs of the coaches at each level are the same to focus on the process of what creates and achieves Fun and Enjoyment for their players in their environment. If the coach(es) focus on this, then the outcomes will take care of themselves regardless of the level you are coaching at. The contexts will of course be different but in principle the coaches' needs are all the same. Happy players means stressless players which means they can focus on what they love doing which is just playing the game, making decisions in the game and getting into the 'flow' of the game.
Therefore, regardless of the pressure and what is at stake, we should look to having a Player-centred Coaching Philosophy and meeting the 3 psychological needs of your players of Autonomy, Relatedness and Competency. One where you create and develop a Team Culture with the players and them setting their own 'Standards & Expectations'. Use a Games Based Approach with Games for Understanding/Game Sense/Constraints-based to develop skills within the context of a real game and use Questioning to ensure the players are active learners, engaged with their environment and you empower them to take ownership of their learning and culture.
At the end of the day this all invariably comes back to what is the Coaching Philosophy of the coach, what it is founded upon and what they believe in…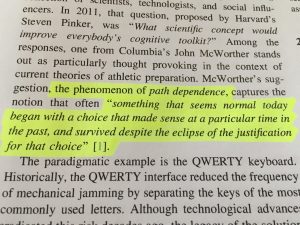 "Teaching is Coaching and Coaching is Teaching"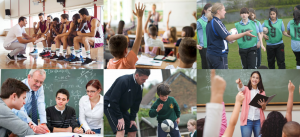 Feel free to get in touch with me with questions you'd like answering or a particular topic you'd like to know more about…
I plan to write a weekly article every Sunday evening…
If I don't receive any recommendations during each week then I'll pick a topic or an experience to write about to share with you that I hope will help you on your Coaching Journey as one person teachers, two people learn…