Dear GAINers,
2 weeks post GAIN X and I have just retuned from visiting a school in the UK, Wellington School in Somerset, where I met the Director of Sport (Athletic Director in US schools) and we discussed all things coaching and Long-term Athlete Development.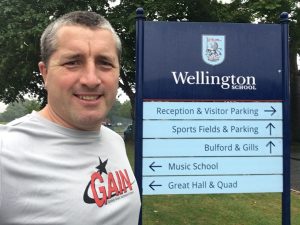 In true GAIN style I need to share the experience with you…  but I need time to catch my breath and digest the experience, and the information we discussed to give it justice. It was like a mini-GAIN experience!
Having witnessed Matin Bingisser's presentation at GAIN X and the Pyramid that Defines General Preparatory Exercises (GPE), Specific Preparatory Exercises (SPE), Specific Development Exercises (SDE), Competitive Exercise (CE), then the Event in his Planning Process I have just seen the same concept applied to Fast Bowling in Cricket, which then has clarified things for me in my own rugby coaching and helped to put my thoughts/ideas into a clearer System.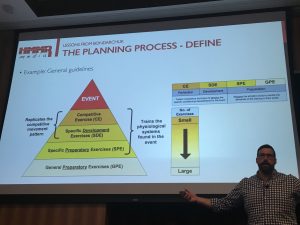 Steffan Jones is the guy I spent the day with, a former professional Rugby Union and Cricket player in the UK, and he's applying Frans Bosch's concepts with Cricket Fast Bowlers with great success. He's using a variety of methods, exercises and pieces of equipment and I know he communicates and shares things with Frans Bosch directly.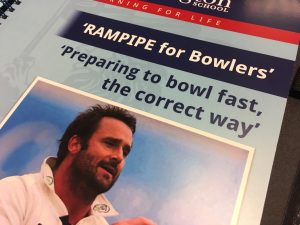 So to see the impact GAIN is having outside of the GAIN Network is a great feeling to experience, and GAINers sharing with non-GAINers is something I want to share with the Network.
From the inspiration and words of Coach Gambetta I can't stress enough the impact of going outside of your sport… going outside of your Comfort Zone… and connecting with new people outside of your "inner circle"…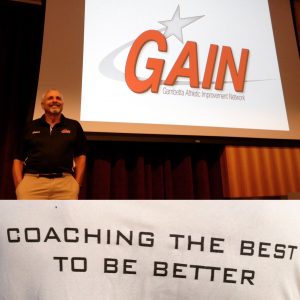 I'll share in more detail a summary of my learnings in a few days time.
Keep Networking… Keep sharing… Keep believing…