Having just landed back home after another amazing professional development week during GAIN XI at Rice University, Houston, Texas, USA, I'd thought I would share with you, through photos, snippets of what goes on during a typical week at GAIN and what makes GAIN…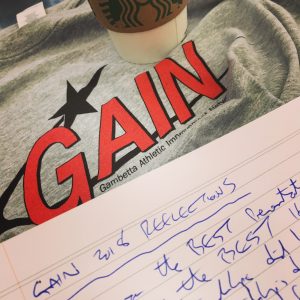 GAIN 2018 went beyond expectations! AGAIN. Having been to previous GAINs (GAIN VIII, GAIN IX and GAIN X) you know what to expect waiting in anticipation for what is yet to come… Each time though when you are waiting at the airport terminal for your flight back home at the end of the week you sit back and reflect on what has been an awe inspiring week of professional development, knowledge sharing, and many interactions with many different people from all over the world… from different fields of Athletic Development… from different sports… from different levels of sport…
Vern sets the tone from the get go with the annual "State of GAIN" address on the Tuesday evening…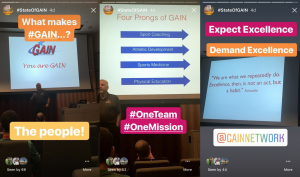 This can be viewed here.. https://www.facebook.com/thegainnetwork/videos/10156630095333738/
Every morning we are on the Athletics Track starting at 6:30am moving through 3 Teaching Sessions of around 20 minutes each focusing on many different areas and aspects of Athletic Development…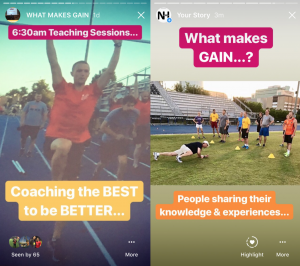 Here's is a taste of a typical 6:30am Teaching Session scene… https://vimeo.com/275303454
BUT here's the thing: They are not just any old "Teaching Sessions"…! You are genuinely learning from the BEST in the field of Athletic Development… and then those BEST are actively taking part and engaging in the Teaching Sessions as well themselves…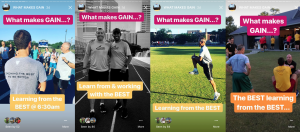 There are a whole lot of different opportunities to learn from and connect with fellow GAINers, both in formal and informal ways. Every second of every day is maximised to its full potential and no stone is left unturned in the pursuit of EXCELLENCE to keep learning… to keep pushing the boundaries… #YouDontKnowWhatYouDontKnow

If you are fortunate enough, you get opportunities to Teach and Coach fellow GAINers at 6:30am putting you outside of your Comfort Zone, because coaching colleagues is one thing, when some are the World Leaders in their respective fields… that is another thing!

Plus opportunities to present your application of the teaching you absorb and the learnings you make from GAIN Faculty members at previous GAINs…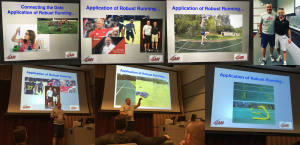 One thing that is seamless in cementing #WhatMakesGAIN is the quality of the food at meal times during Breakfast, Lunch and Dinner each day. Don't underestimate the part that Nutrition and Hydration plays in enabling us to perform at our best throughout the whole day from 5:30am when the early rises awaken to 11:30pm when the Valhalla bar finally closes and to concentrate and engage throughout a typical day and to be able to absorb as much information as possible 5 days straight…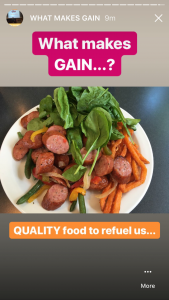 A few words and some photos DO NOT do enough justice as to what goes on at GAIN… it can and will always only give a snapshot… because of the 1000s of tiny interactions that goes on at GAIN throughout the week…
This IS GAIN…

This MAKES GAIN…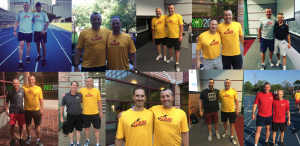 There is nothing quite like GAIN. I have been fortunate enough to go to many different Conferences and Seminars around the world and I am yet to experience anything like what you experience at GAIN. The other events come no where near it.
The GAIN Community are indebted to the leap of faith our founder, Vern Gambetta, made all those years ago where 14  brave souls got together in a small hotel room in Florida for a tiny gathering of like minded professionals who wanted to get better at getting better… Over the last 4 years I have been to GAIN now, around 90 people have attended each year with many returnees and numerous newbies every time.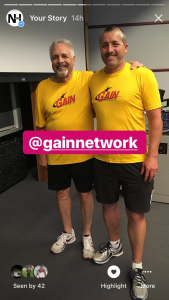 I'm already having withdrawal symptoms of not having a 6:30am Teaching Session this morning. The countdown is already on for GAIN XII… bring it on!
Feel free to get in touch with me with questions you'd like answering or a particular topic you'd like to know more about…
I plan to write a weekly article every Sunday evening…
If I don't receive any recommendations during each week then I'll pick a topic or an experience to write about to share with you that I hope will help you on your Coaching Journey as one person teachers, two people learn…